non toxic pest control in Franklin, MA and surrounding areas.
Kinder Spray is a safe & effective alternative to noxious pesticides.
Experience a Kinder Way to Spray
Organic Lawn Care, All Natural Tick, Mosquito and Pest Control
No more toxic chemicals - Better for you and the planet!
Kinder Spray's services are the safe alternative to controlling tick, mosquito and insect pests. Whether at home or at an event, we will work with you to keep your family, guests and pets safe & comfortable. Go natural pest control!

What Our Customers Say
Kinder Spray has been trusted by clients to deliver a services that is worth writing about since 2015,
but don't take our word for it read what our happy customers have to say: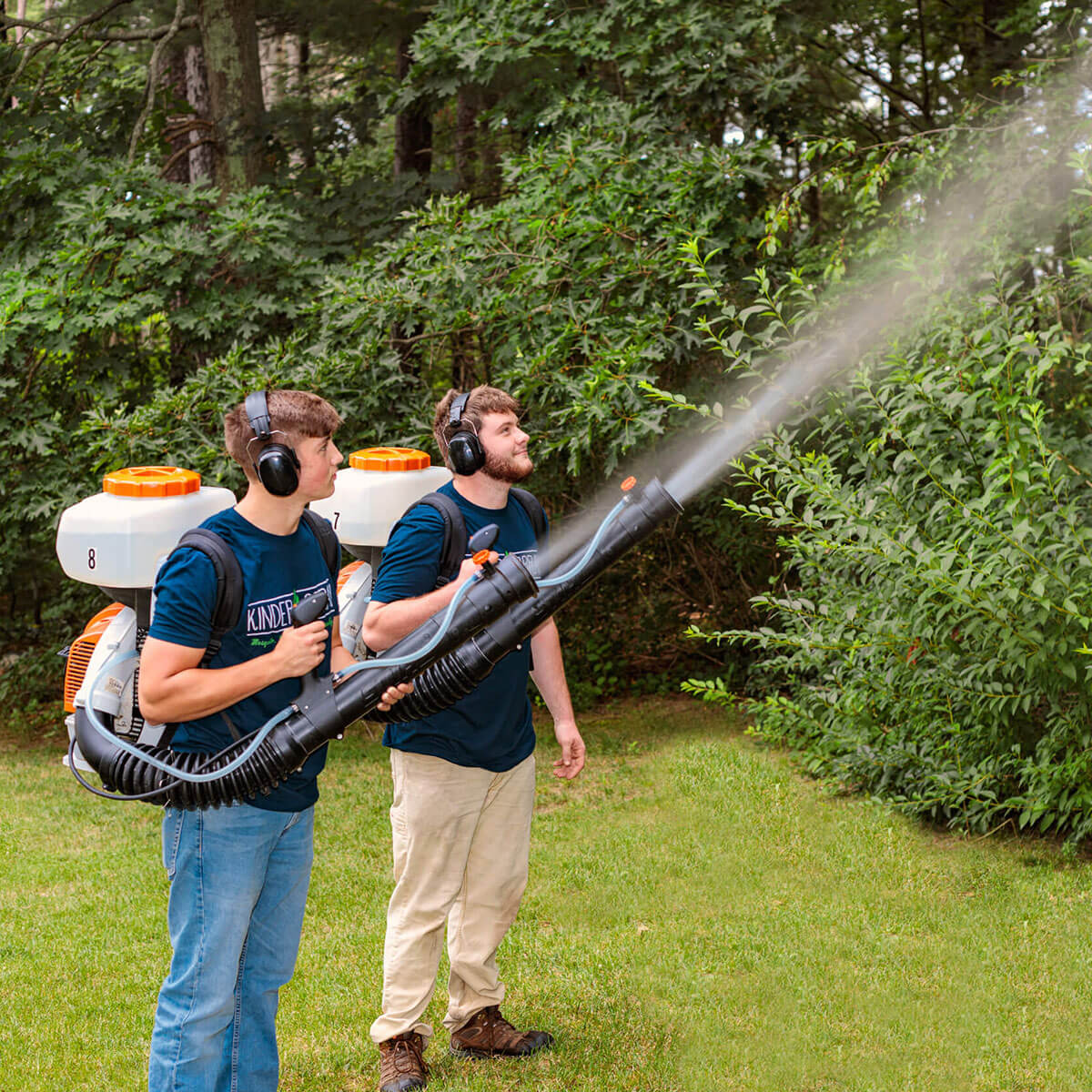 Natural Pest Control for Ticks, Mosquitos and More
Kinder Spray is a family owned and operated business serving Norfolk County, Bristol County, and Middlesex County, MA. We provide the most effective eco friendly pest control for ticks, mosquitoes and other problem insects. At Kinder Spray, we are committed to the health and safety of people and the planet. That's why we use all natural pest control materials and an integrated approach to pest management. Sign up for a natural pest control treatment for your residence, business, or municipal property. For pest control for ticks and mosquitoes, choose from our Spray Packages to get your lawn treated with child and pet safe products. We also offer Home Pest Control, Natural Lawn Care, Winter Services, and more. Learn all about our services below.
Subscribe for Special Deals & More
Stay in the loop with our latest service offerings and exclusive offers by signing up to our mailing list!


   Special Offers & Deals

   Lawn & Pest Tips

   New Services & News

   Service Reminders
Don't worry we keep it light and will never share your information 😉